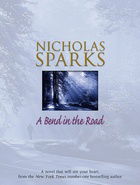 Posted : 10 years, 5 months ago on 1 February 2008 10:35 (A review of
A Bend in the Road
)
heartbreaking love story.
moved me to tears.yes.

0 comments,
Reply to this entry
Posted : 10 years, 5 months ago on 1 February 2008 10:11 (A review of
Atonement
)
Atonement is sensitive emotional.
it is about a lie that wreaks havoc on several lives and about the lier's penance. it is also about love, war, class, imagination and what not.
amazing, poignant.

0 comments,
Reply to this entry
Posted : 10 years, 5 months ago on 1 February 2008 10:04 (A review of
The Shining (1980)
)
From the very title scene I liked it. The aerial shots with brilliant camera and haunting music..
The casting is perfect 10/10. Though i hated Shelley Duvall at the beginning, she and the kid wins it.
the favourite scenes are the long shots of the kid's ride through the lobby and Duvall's discovery of her husband's incredible work!
and of course Jack getting angry at her. wow this movie is one of the best horror -thriller ever

0 comments,
Reply to this entry